Maltby Learning Trust consists of three tiers of Governance.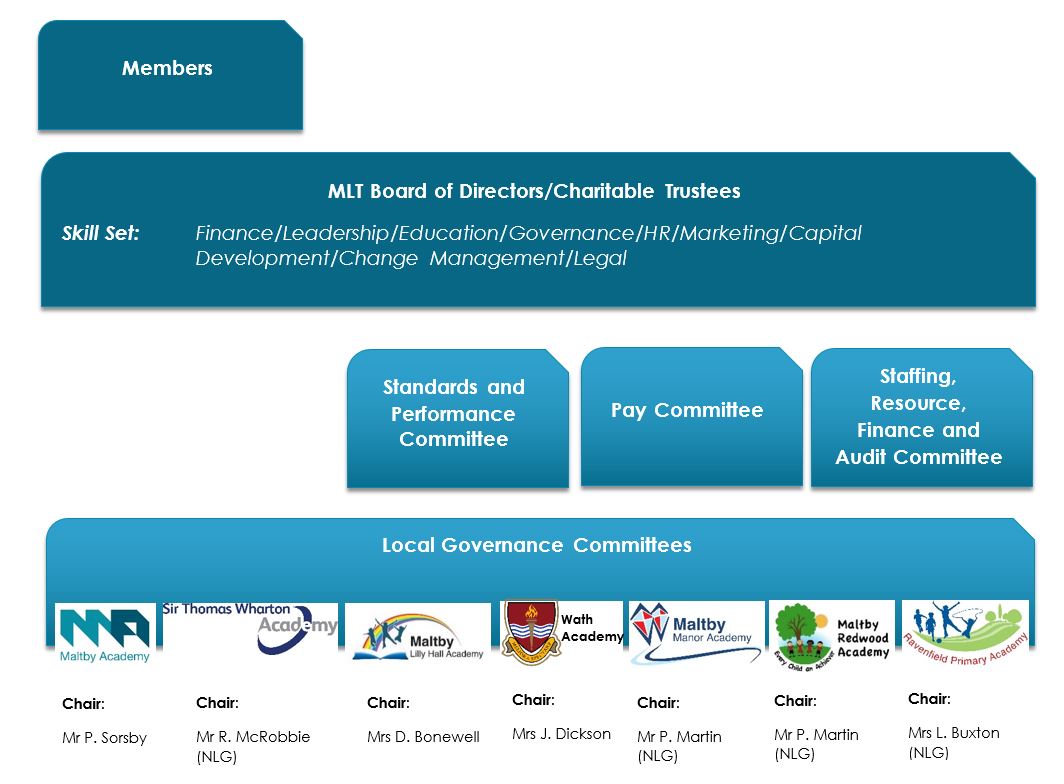 The members have three functions:
Approve the Annual Trust Accounts and appoint the auditors
Appoint Directors/Trustees
Appoint the Chief Executive
The Trust Board of Directors considers the vision and aims of the Trust and its academies, as well as strategy and policy to deliver its key objectives. The Board's primary objectives are to ensure the delivery the best possible outcomes for all students, and to hold the Executive leaders to account for the ways in which this is carried out. The Board of Directors are responsible for three core governance functions.
Ensure the quality of provision
Ensure compliance with charity and company law
Ensure operation in accordance with the funding agreement
Local Governance Committees provide focused governance for each academy at a local level.