Maltby Make it to Student Investor Finals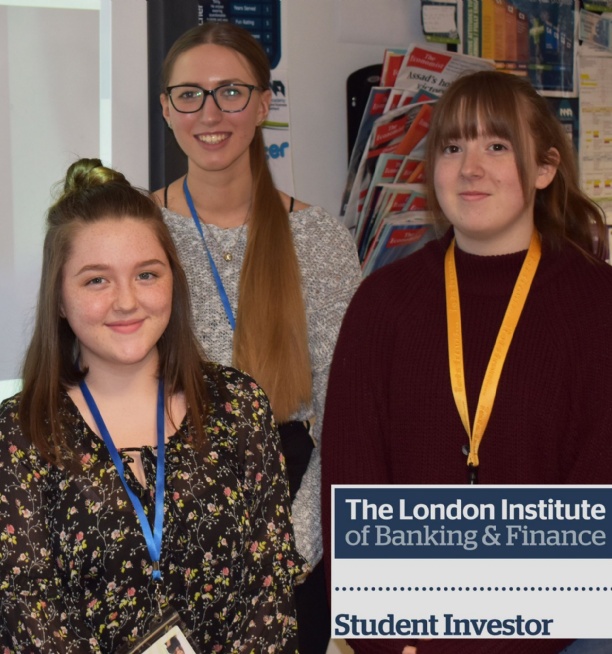 Post 16 students beat 5,000 in stock market challenge to be in running for trip to New York
A team of Year 12 Economics students from Post 16@MLT have battled their way into the Student Investor Challenge semi-finals, beating over 9000 teams from schools around the UK and abroad.
The Student Investor Challenge, run by The London Institute of Banking & Finance, challenges teams of school children to invest virtual money on the London Stock Exchange and trade stocks and shares to make a profit.
Maltby team 'Sir I'm Cold', consisting of students Lauren Croker, Hannah Fleran and Elizabeth Hartley, successfully invested virtual money and came 134th after the first round of trading. Only the top 500 teams progress to the semi-finals. They'll now go on to battle the remaining 499 teams to try and reach the final in London. Only 8 teams will go through to the final stage, where the winners will be prized with an all-expenses-paid trip to New York, including a trip to the New York Stock Exchange.
Catherine Winter, Managing Director of Financial Capability at The London Institute of Banking & Finance, says:

"This competition is a powerful way of engaging young people with how the finance sector works and relating it to everyday life.
"The movement of stocks and shares, currency fluctuations and central bank activities can feel quite remote and difficult to get to grips with. By bringing it to life through a trading game, young people have proved they can grasp how economies work and the basics of investment. So, congratulations to the semi-finalists for making the top 500, it's a great achievement!"