Apprentice of the year at Ravenfield Primary Academy

The efforts of a 'dedicated' and 'kind' apprentice who worked throughout lockdown with vulnerable children has been recognised with an award.
Sarah Winter was named Apprentice of the Year at the latest RNN Group Student Awards, for going 'above and beyond'.
Sarah works one-to-one with children at the school who have special educational needs and disabilities (SEND) and has already made a significant impact on their lives.
Kelly Wharin, parent of student, James, who Sarah has worked one-to one with since 2018, said: "My son has a rare condition called Ataxia, which can affect his co-ordination, balance and his speech. Miss Winter has taken the time to get to know James, understand his interests and understand his blurred speech.
"She has tried many and varied techniques to help him read, including teaching James Makaton to help him communicate the words he really struggles with.
"Miss Winter also set up 'sign of the week' which was communicated to all pupils and parents within James' year group and at last year's Christmas performance his class signed "Do they know it's Christmas Time", which Miss Winter taught them.
"She is thoughtful, caring and kind, and wants nothing more than for James to succeed and be the best that he can be in all that he does."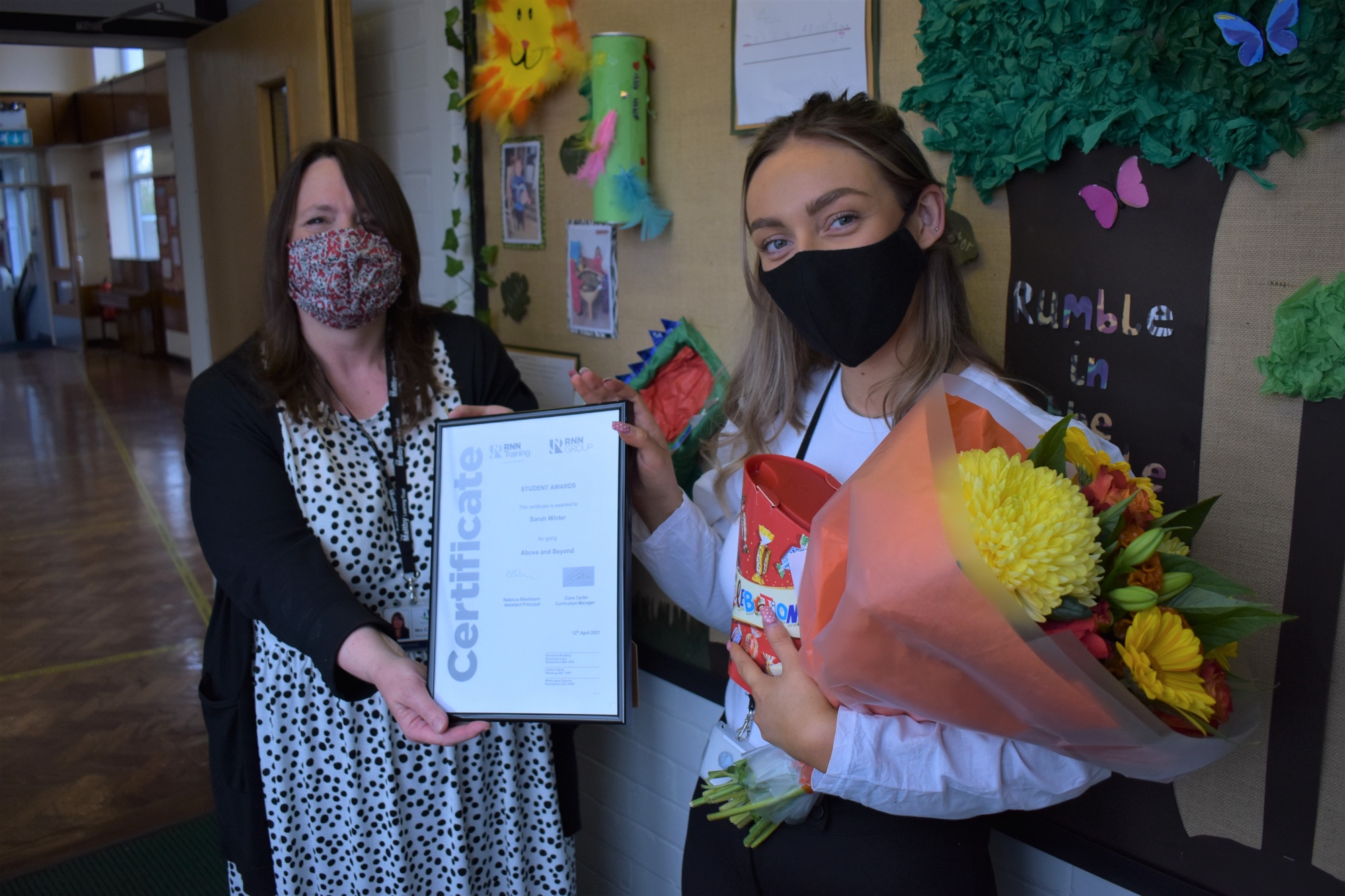 During the summer of lockdown 2020, Miss Winter co-ordinated a whole-school virtual sports day event, so that all students could participate and be part of a team even though they were not in school. She also created an accompanying sports day video with clips from local sporting celebrities including Paul Warne, Howard Webb, Alfie North and Freddie Lapado.
Caroline Coates, Principal at Ravenfield Primary Academy, said: "Miss Winter is so deserving of this award, she puts so much dedication into creating activities that she knows will interest and engage her students. She has made such an impact on not only our children but on their families too. "
Miss Winter said: "I really didn't expect to win this award, it's so lovely and I'm just so grateful to have had this opportunity. I care so much about the students that I work with and there is nothing more rewarding than seeing them progress and grow in confidence."
For more information about Ravenfield Primary Academy and the one-to-one support available to children, please visit www.ravenfieldprimaryacademy.com.