Mr Sorsby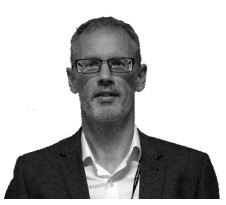 Mr Sorsby enjoyed a 28 year career with a high street bank, joining as an Office Junior in 1987 on attaining A Levels and leaving in May 2016 having worked in a wide array of roles culminating in that of Director of Commercial Banking for South Yorkshire and North Derbyshire.

During the final five years of Mr Sorsby's career he increasingly became involved in the business communities across all the towns in the area but in particular those of Rotherham and Doncaster, holding positions on Rotherham's Local Economy Board and latterly its successor body the Business Growth Board.
A key focus during that time was to help develop the relationships between the area's employers and their representatives such as the Chambers of Commerce and the area's education institutions at all age levels.

A keen advocate of work experience - Mr Sorsby arranged and oversaw numerous programmes for students, several of which resulted in delegates being appointed by the bank or pursuing careers in the sector. Also personal development - where he saw 4 of his 8 strong team gain in role promotions during his period as Director.

Mr Sorsby became increasingly impressed by what he saw of Maltby Academy's achievements and was delighted to be asked to join the Local Governing Body, with a particular focus on forging the Trust's links with the local business community.